Register now to receive these FREE recordings and to be notified about our next Enlightened Business gathering:
Women Rocking Business: 4 Feminine Secrets to Attract Clients with Ease, with Sage Lavine
Evolved Enterprise, with Yanik Silver
Featured Speakers:
(click on photo to learn more)


Lisa Garr

Bill Baren

Sage Lavine

Mari Smith

Holly Tse

Mike Koenigs

Ari Weinzweig

Sharla Jacobs

Bharat Mitra

Debbie Rosas

Dal LaMagna

Flora Bowley

Eric Edmeades

Jean Oelwang

Serafina Palandech

Tim Kelley

George Kao

David Fauvre

Katherine Chernick Fauvre
With Hosts: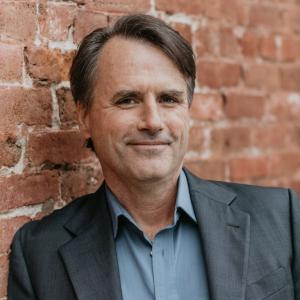 Stephen Dinan
CEO & Founder
The Shift Network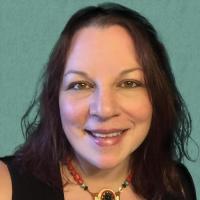 Alison Marks
Director Of Summits
The Shift Network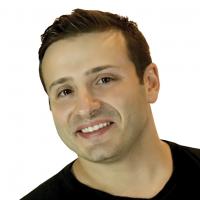 Yanik Silver
Founder
Maverick Business Adventures
Do you want to create a thriving business that's in alignment with your highest purpose and potential?
Are you inspired by the possibility of creating a legacy for generations to come?
And what if you were able to launch and grow a profitable business in your market with a focus on authentically serving your clients, customers, employees and the planet?
This path of successful entrepreneurship, stewardship and conscious business leadership in service to the world IS possible...
And we want to guide you in making this a reality for your conscious business!
The visionary experts in The Enlightened Business Summit will empower you with the innovative resources and best practices you need to foster a truly enlightened business — including how to build a passionate team, increase profits and have a positive impact in the world.
Discover exactly how YOU can make the critical shift:
Your business can not only fulfill your soul's purpose, but also become a great ally in bringing about the change our world so desperately needs.
Now YOU can have a profound positive impact through your Enlightened Business here:
Be Inspired by
Visionary Business Leaders
Blazing The Trail
Sign up and discover world-renowned entrepreneurs, coaches and mentors in The Enlightened Business Summit sharing key insights for your personal and professional evolution.
You'll discover critical best practices for your visionary business to drive revenue, increase profits, identify sales channels and define the best marketing strategy for your unique offering — from successful, conscious business experts.
Plus, you'll be inspired by their personal stories of success... as well as their growing pains, hard lessons learned and common mistakes to avoid!
Here's some of what our visionary leaders will share with you...
Lisa Garr guides you toward discovering your own Soul's Goal, and how to reset your brain (daily!) for success.
Bill Baren

sheds light on why enlightened entrepreneurs often earn less money than their more traditional business counterparts — and how to shift that paradigm for good.



Sage Lavine

brings a unique focus to women in business — offering strategies for creating a thriving business in alignment with women's values.

Yanik Silver

explores how to expand your company culture beyond "transactional" to truly transform, even transcend, your business… forever!

Mari Smith,

often referred to as "The Queen Of Facebook," reveals the keys to successful Facebook marketing strategies — including 5 powerful ways to leverage your results.

Mike Koenigs

shows you how to SUPERCHARGE your status and influence to attract high-quality clients faster and easier than you ever thought possible.
Whether you're a contractor, coach or entrepreneur, you'll receive the exact tools you need to grow your business and increase revenue — in a model aligned with your highest purpose and in service to the world.
You'll also receive key practices for creating an authentic mission-aligned culture to attract and retain top talent as well as ideal business partners (even investors!).
Sign up to receive your evolutionary business practices here:
Turn Obstacles Into Opportunities
We made it a priority for the leaders in The Enlightened Business Summit to be real and authentic in sharing their difficulties, learning curves and growth edges...
They're candid about the challenges they faced when launching and growing their own conscious businesses — and how they turned obstacles into opportunities.
With their expert guidance and mentoring you'll receive a roadmap (including common mistakes to avoid!) for creating a thriving business that contributes to our thriving world!
During this unparalleled series, you'll discover:
Cutting-edge techniques for

igniting your business and increasing profits

— while having a profound impact in the world

How to align your business with your soul's highest purpose

How to

create authentic relationships with mission-aligned partners

(and investors!)

Key practices for attracting and retaining top talent

Thriving businesses that leave a legacy of good

for generations to come

Triple bottom line accounting practices for your growing heart-aligned business

Visionary leadership skills to inspire both personal & professional growth

Strategies for

launching a business aligned with your values AND vision

Practical skills to consciously leverage the power of social media

Ways to

turn challenges into catalysts for your greatest growth and success!

How to drive revenue, build a passionate team, increase profits & authentically market your unique offering

PLUS… candid start-up stories and common mistakes YOU can avoid!
If you're serious about building a conscious business that thrives financially, serves the people it touches and has a positive impact, sign up for The Enlightened Business Summit!
Co-Sponsors